Providing Industrial and commercial mechanical insulation in
Maine, New Hampshire and Massachusetts since 2003.
Our
Mission
At Tri-State insulation Inc., our mission is to provide mechanical insulation to our commercial and industrial clients with competitive pricing and high quality workmanship with safety being a major priority. We service all areas in Maine, New Hampshire and Massachusetts.
What
Services 

Can We Provide For You?
Tri-State Insulation provides mechanical industrial insulation for plants, factories, mills and many other industrial facilities. Our professional team will work to ensure that your mechanical insulation needs are implemented safely and efficiently.
Our team of trained, experienced insulators can provide all of your mechanical commercial insulation needs. We provide mechanical commercial insulation for schools, hospitals, retailers, government contractors and most other commercial entities.
Pipe Insulation For Plumbing, HVAC, and Process Systems
Duct Insulation For HVAC Duct, Process Duct, High Temperature Ducts and Kitchen Hood Exhaust Ducts
Equipment Insulation Including Tanks of All Sizes, Pumps, Chillers, Heat Exchangers and Specialty Equipment
At Tri-State Insulation Inc., we take pride in planning, safety and efficiency. This approach and attention to detail will insure that the job is done to specifications in or under the estimated time quoted to complete the project. Call TSI today.
Why Choose
TSI
Tri-State Insulation Inc., is your best choice for
Craftsmanship, Safety, Cost & Time Management.
Quality work & craftsmanship.
Our qualified, experienced team insures proper planning and installation to get the job done right. Our attention to detail is second to none.
Safety is our commitment to you.
Safety our #1 priority and is a top consideration in our planning, workflow and installation of any job. We pride ourselves on safety as well as quality.
We are an experienced team.
Our team has the training and experience needed to get the job done right and avoid costly complications. Our detail oriented planning is key for a successful job well done.
Competitive pricing & time management.
At Tri-State insulation, we strive to provide quality service at a competitive price as well as experienced job time management that will help us to reduce costs for the customer.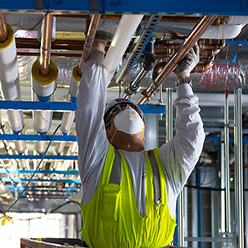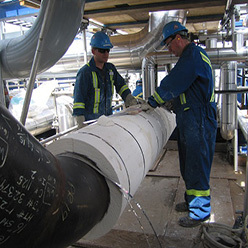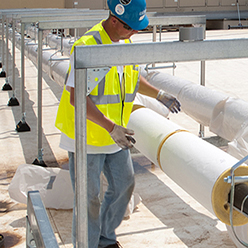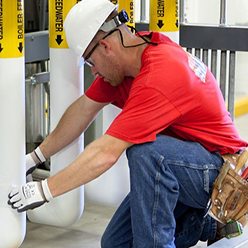 Contact Tri-State Insulation Inc. for your next mechanical insulation project.
We have tools, training and experience to complete your project safely and efficiently.
Call us at (207) 644-6644 or use the contact form on the "Contact Us" page.
P.O. Box 278
Auburn, Maine 04212
354 Lincoln Street
Lewiston, Maine 04240
john@tri-stateinsulationinc.com
Maine, New Hampshire & Massachusetts